Laundry Detergents and Fabric Care
Meet Florence!
World famous interior designer, author and antique furniture historian, Florence de Dampierre, introduces her most trusted family cleaning solutions through her Savon Francais line. She is deeply passionate about keeping the home clean as well as the laundry fresh and learned how to achieve this by using mixtures and methods taught to her by her mother and grandmother while growing up in France.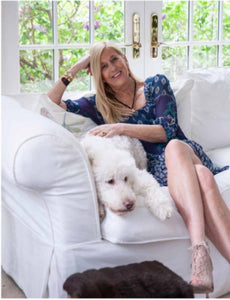 Using pure, natural ingredients and natural fragrance the line is inspired by her life in the French countryside, Florence's Savon Francais products will transport you to the "Olde World" and will enable you to clean deeply, polish brightly and breathe freely!
Be proud of your home with proven, beautifully designed cleaning products inspired by French living!
"Cleaning is a highly therapeutic process that produces instant gratification. When objects are in place, dust is under control, kitchen cabinets are organized, the bathroom is sparkling clean, and the bed is made, life seems instantly better."
-Florence de Dampierre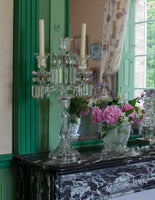 Launder the French Way!
"It is essential to care for your fabrics with residue free solutions which will clean and preserve. Let me show you how the French have been doing laundry for generations with my complete line of detergents, fabric softeners, stain removers, wool & cashmere products and more!" -Florence de Dampierre
Laundry and Fabric Care Products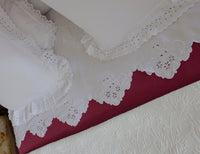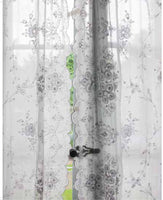 Clean the French Way!
"There is something magical about being seated in a clean room—the polished surfaces, the sparkling windows, the fresh smell. Whether a simple apartment or an expansive chateaux, I want everyone to experience the ease and pleasure of chic, French living with my Savon Francais line. Do not wait for spring cleaning. Start now." -Florence de Dampierre
For The Home
Time For Spring Cleaning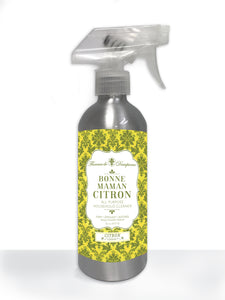 Bon Maman Citron
All-natural, All-Purpose household cleaner, in a concentrate form. This is Florence's go-to cleaning solution for overall household cleaning. This time tested natural lemon and vinegar formula can be used to remove dirt, grime and household scum from all types of water-washable surfaces.
All Purpose Household Cleaning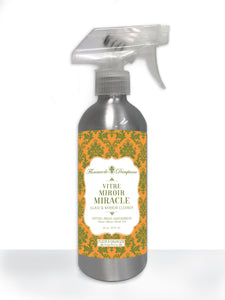 Vitre Miroir Miracle
Experience truly sparkling clean windows, mirrors, glass tabletops, porcelain figurines and more with Florence de Dampierre's Miracle Glass & Window cleaner. This gentle orange-blossom solution cuts through grease, grime and other household residues to leave surfaces shiny and streak-free.
Glass & Mirror Cleaner
Testimonials
Love the Dry Stain Remover, cannot recommend it more. Want to give it to all my friends. Great in leather , suede and ties ! A true miracle product. It is fantastic!

Serenity, NY
Wonderful! Best present ever! For your friends or for yourself ....Love, love All the 5 scents I simply cannot chose a favorite!

Jackie, CT
I love this new line of natural cleaning products: its about time that we have the opportunity to buy eco friendly soaps and cleaning products that are also affordable and beautifully packaged!I have enjoyed all the products I bought. This one is super economical and I feel good using this pure product for my family. Florence please make more products for the home!!!

Bless, CT